Air New Zealand lands historic first evening flight in Queenstown!
30 Apr 2016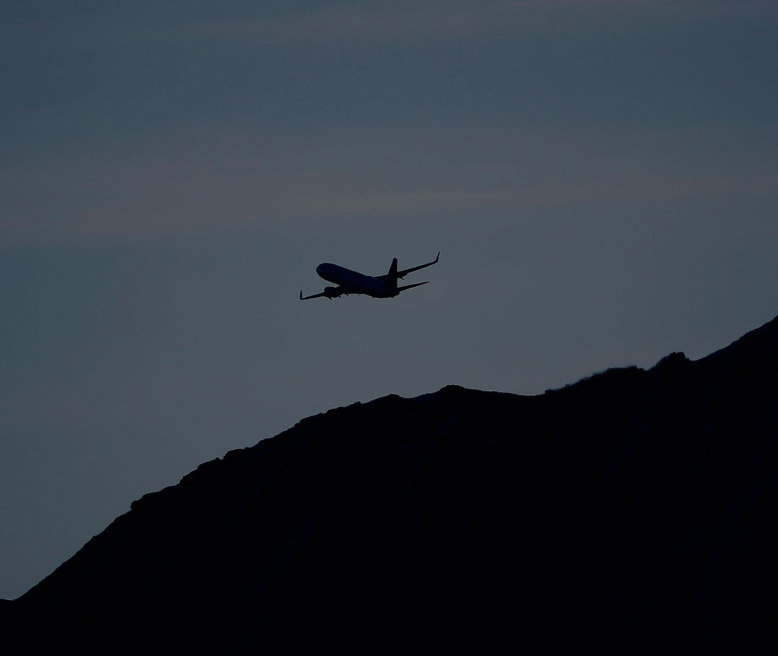 Air New Zealand has successfully operated the first evening flight into Queenstown in preparation for scheduled commercial services commencing next month.
Saturday's proving flight was the first of several planned over the coming weeks ahead of its first commercial evening service on 23 May.
From this date the airline will operate a partial evening schedule between Auckland and Queenstown with the last flight arriving in Queenstown at 6.15pm before departing for Auckland at 6.50pm. The airline's full evening schedule will take effect from 3 July 2016 when the last departure from Queenstown will be 7.30pm and the last arrival at 9.35pm.
Air New Zealand Chief Flight Operations and Safety Officer Captain David Morgan says the implementation of evening flights has involved significant collaboration across multiple stakeholders.
"We've been working hard alongside the Queenstown Airport Corporation, New Zealand Civil Aviation Authority (CAA) and Airways New Zealand to prepare for night operations. Extensive work has been done to upgrade the runway, airfield lighting and airline procedures and training.
"It really is a milestone for New Zealand aviation and we're proud to be the first airline to offer this service to customers which is sure to bring significant benefits to the Central Otago economy through the additional flights."
The airline has invested in the latest technology to enable it to operate evening flights in Queenstown under CAA requirements with Runway Overrun Protection System (ROPS) technology fitted onboard. This additional technology complements the existing Head Up Display already fitted onboard our A320 aircraft.
The schedule will allow new and increased same day connections, as well as reduced connection times both to and from destinations across Air New Zealand's network – including Australia. The schedule will also see the airline grow capacity between Auckland and Queenstown by 15 percent in FY17 with an additional 100,000 seats.