End-to-end self-service check-in solution implemented
6 Aug 2019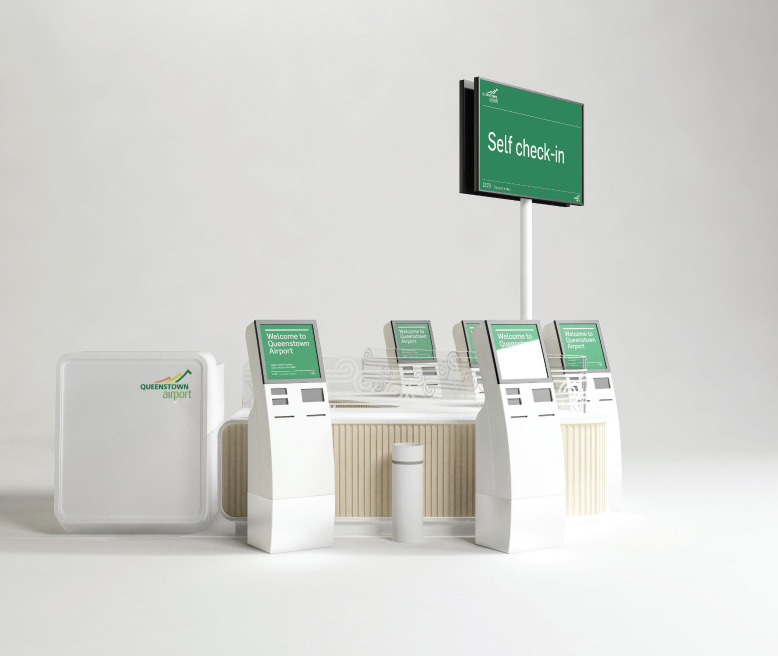 Work on an end-to-end self-service check-in solution that will help deliver an enhanced passenger experience at Queenstown Airport kicks-off in September.
Planned for completion in November, the common-user self-check-in project forms the next stage of the airport's multi-million-dollar Project Pathway initiative which aims to increase terminal capacity and related infrastructure to cater for growth over the next several years.
During October, 15 user-friendly, self-service kiosks will be installed to provide a full and fast check-in process. The project will also deliver eight boarding gates, 12 counters and an advanced two-step self-service bag drop solution for Qantas, Jetstar and Virgin Australia passengers.
The system is powered by Melbourne-based tech company, Elenium, which designs, develops and manufactures self-service and automation technologies for the aviation sector. Utilising the most innovative technology currently available in the market, ZQN will be the first airport globally to use the fully-integrated solution which can reduce passenger congestion by up to 60 percent.
The solution aims to improve passenger satisfaction by streamlining check-in times, reducing stress and making the airport experience seamless and enjoyable. In addition, Elenium will also supply full management and monitoring software, that will ensure operational issues can be addressed pro-actively.
Queenstown Airport Corporation General Manager, Commercial and Customer Experience Olivia Pierre, said: "We are committed to innovation and finding world-class integrated solutions. Introducing this state-of-the-art technology at Queenstown Airport will allow us to work with our airline partners to improve our customers' experience, helping create a memorable park-to-plane journey for our passengers."
Elenium Automation CEO and Co-founder, Aaron Hornlimann, said the project represented "a significant modernisation step for a regional airport and a leap forward for Elenium as it aims to revolutionise the airport experience globally".
"We're thrilled to be partnering with Queenstown Airport to prove that significant efficiency and passenger experience gains can be achieved anywhere, not just at large airports. Our products are designed to be accessible, user-friendly and easy to implement," Mr Hornlimann said.
Elenium's bag drop is the most technically advanced on the market, using cameras that zoom and focus to find the bag tag barcode. Bag tags are read in 70 milliseconds irrespective of bag placement, at 97 percent success rate - eliminating the tedious process most passengers currently experience having to reposition tags and luggage with multiple failed attempts.
Queenstown Airport's $20+ million 'Project Pathway' programme of works will take place over two to three years and aims to enhance the park-to-plane experience by improving customer and staff space and flow throughout the airport with a combination of process, technology, resourcing and infrastructure improvements.