Jetstar lands Queenstown's first international after-dark flight
26 Jun 2016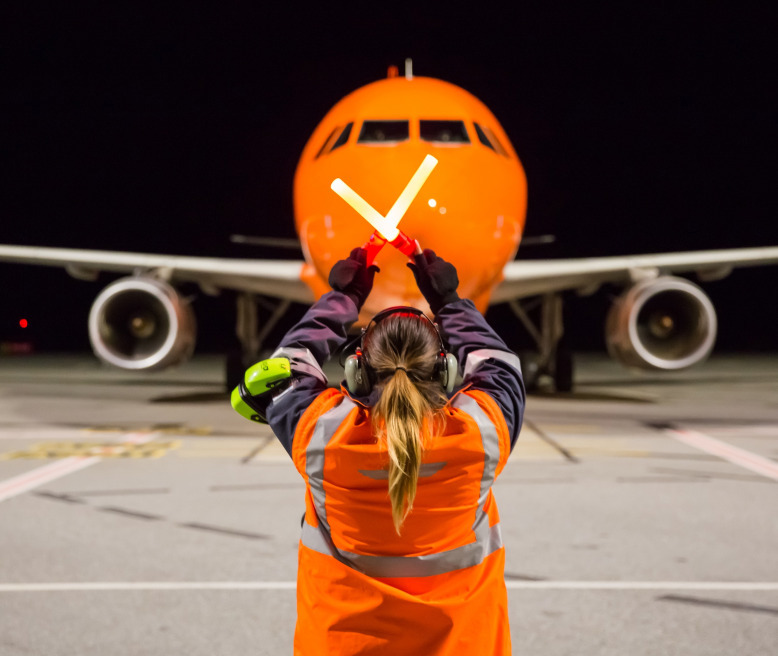 Queenstown Airport welcomed its first international after-dark flight tonight (24 June 2016), just in time for its passengers – predominantly Australian skiers and holidaymakers - to enjoy the opening night celebrations of the world-renowned American Express Queenstown Winter Festival.
Jetstar flight JQ219 from Melbourne touched down at 19:20 and passengers were greeted personally by Head of New Zealand Jetstar Grant Kerr and Queenstown Airport Corporation's (QAC) newly appointed CEO Colin Keel. They were also given their first taste of Queenstown with free goodies provided by local businesses Patagonia Chocolates, Cup and Cake, The Remarkables Sweet Shop, and TravelPharm.
Mr Keel said that it was a big moment for the airport and heralded "a new era in its history".
"Providing more flexibility for our trans-Tasman visitors to fly in and out at night in the winter months enables Australian holidaymakers to make the most of their time in our region," he said. "With this flight they can be here in three hours with five different ski fields and a range of world-class experiences to choose from.
"We're delighted that Jetstar is providing our international passengers with more choice and flexibility this winter and thank them for their continued support."
Mr Kerr said it was an historic moment for Jetstar and a huge achievement after four years of hard work and collaboration with industry stakeholders.
"This has been a real team effort and we're delighted to have landed the first international after-dark service into Queenstown. Our daily evening flights will give travellers more options for planning winter holidays in Queenstown and provide better connections for passengers on long-haul airlines travelling to and from the resort via Melbourne."
Jetstar's trans-Tasman service will leave Melbourne at 2.05pm (Australian time) and arrive in Queenstown at 7.20pm (NZ time). The return flight will depart at 8.20pm (NZ time) and arrive in Melbourne at 9.55pm (Australian time).
Background
After-dark flights for Queenstown were first mooted in 2002 and revisited several times over the following years after Required Navigational Performance (RNP) technology was introduced.
In 2012 QAC formed a working group of technical and operational experts with experience of RNP (Required Navigation Performance) and Queenstown-specific flight operations to prepare a Foundation Safety Case. The working group included representatives from QAC, Airways NZ, Air New Zealand, Jetstar, and Qantas and was facilitated by risk management experts Navigatus Consulting.
The resulting Safety Case, approved by both New Zealand's Civil Aviation Authority and Australia's Civil Aviation Safety Authority in 2014, required 67 infrastructure and operational enhancements, including:
Queenstown Airport widening its runway from 30m to 45m
Airways New Zealand installing a comprehensive aeronautical lighting package (including runway, taxiway and apron lights)
Airlines implementing a bespoke crew selection and training package
Employing the full capability of the existing RNP technology
Development of current on-board flight procedures to de-peak pilot workload at decision altitude.
QAC and Airways New Zealand completed the airport's $19.65 million runway and lighting upgrade in April and the required regulatory inspections, approvals and test flights were completed by 15 May.
The introduction of evening flights during the winter months will maximise the airport's current consented operating hours of 6am to 10pm and provide more traveller flexibility and connectivity across airline networks. It will also reduce peak-time pressure on the airport's facilities and services which have been experiencing sustained growth in passenger and traffic volumes.