New international terminal opens
23 Jun 2015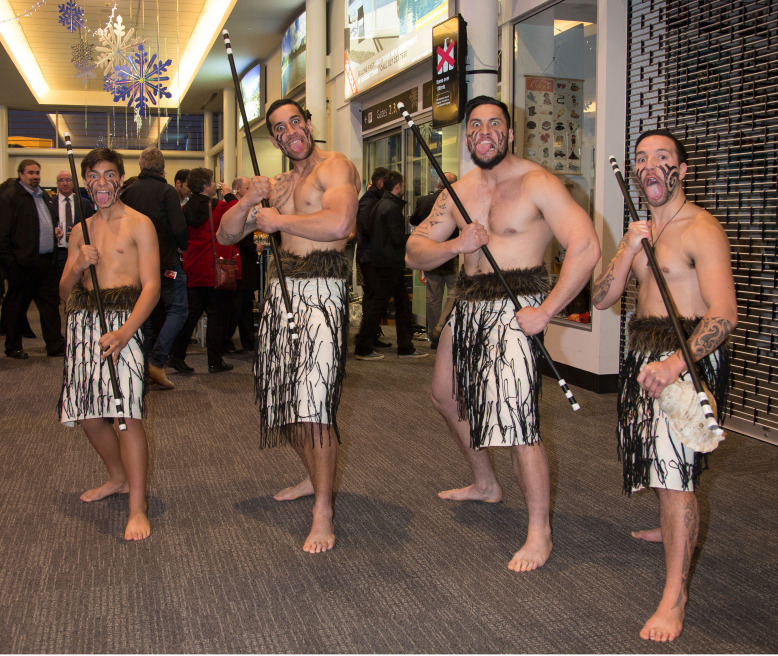 The 4,100sqm expansion to the southern end of the terminal building** has doubled the size of the airport's international operations and features new and improved facilities, products and services.
Key features include two new gate lounges which continue the theme of stunning floor-to-ceiling alpine views, a new state-of-the-art Customs processing area, expanded airside retail outlets, a third baggage carousel and back-of-house handling areas.
Those entering International Arrivals will be greeted by a new Duty Free Store which has doubled in size. Operated by LS travel retail Pacific, Aelia Duty Free offers a wide range of new and exciting electronic products including Go Pros, fit bits, TomTom watches, tablets, Apple iPads and iPods, as well as an expanded range of fragrances, a well curated selection of Central Otago wines and an enviable range of single malt whiskies and champagnes. A 'world first' can be found in this Arrivals store, a shop-in-shop Lonely Planet – a perfect match for the four-season resort renowned for its adventurous pursuits.
Over the past few weeks the airport operations team, border protection agencies and airlines have been transitioning from the old to the new international terminal in order to test systems and streamline passenger flows ahead of the peak July and August flight schedule.
Passenger flows will be further enhanced in mid-July when the Customs Inspection and MPI Biosecurity processing areas transition into a newly configured space. Dedicated space for Smart Gates has also been allowed for in the Customs area which would further speed up passenger flows. While Smart Gates will not be available this winter, the airport is working with Customs to introduce them as soon as possible.
A new mezzanine floor has also been built to allow for future developments such as gate lounges, retail space and air bridges if and when appropriate. Queenstown Airport Corporation (QAC) will start developing this space when triggered by demand.
QAC Chief Executive Scott Paterson is extremely proud of the new terminal and says it represents a huge expansion in the airport's international service and facilities.
"Back when our first international flight arrived on 1 July 1995, and for several years after, passengers were processed by Customs in a makeshift space outside the terminal so we've come a long way in 20 years.
"Being able to offer a top-class facility in a world-renowned destination has strengthened our position as a key regional and international gateway for New Zealand."
Queenstown Airport currently welcomes 1.38 million visitors a year and international passenger volumes have grown exponentially from 24,000 in 2005 to 381,000 in 2015. In 10 years' time international passenger numbers are expected to increase to more than 660,000.
Mr Paterson believes the new space has put the airport ahead of the curve in terms of accommodating existing and future passenger volumes.
"It's been a constant battle as our infrastructure has struggled to keep pace with huge year-on-year passenger growth so this time we are very fortunate to have strong support from our airline users to build a bigger shell for future expansion. The design and quality of the build is outstanding so it's important that as an airport community we continue to deliver excellent service and a wonderful first and last impression of the region for our passengers."
Airbiz was the lead terminal planner for the project and worked closely with the airport in consulting with airline and border protection agencies. The end-to-end design process was overseen by John Rogers of CCM Architects who has been the lead architect for the airport's terminal expansions since 2004. The terminal was built by Cook Brothers Construction and project managed by RCP.
"It's been a mammoth effort and everyone has done a fantastic job," said Mr Paterson. "We've had up to 150 contractors working on site at any one time and have run two shifts, seven days a week in all conditions for the past nine months so it's been tough. We're very grateful to our contractors and to the airport operations teams for their hard work, patience and professionalism in bringing this project to fruition on time and on budget.
"The new international terminal is a step-change for us as an airport and it's something the community will be very proud of," he said.
The terminal will be officially opened at a private function on 1 July - 20 years to the day after the airport welcomed its first international service.
* The international terminal build and site works are in the order of $14 million, with consulting fees, design costs, insurance and project management bringing it to a total spend of between $17-18 million.
** The terminal building was 12,000sqm and the new build has expanded the overall footprint by a third to 16,088sqm.