Queenstown Airport improving domestic departure lounge and screening
26 Apr 2023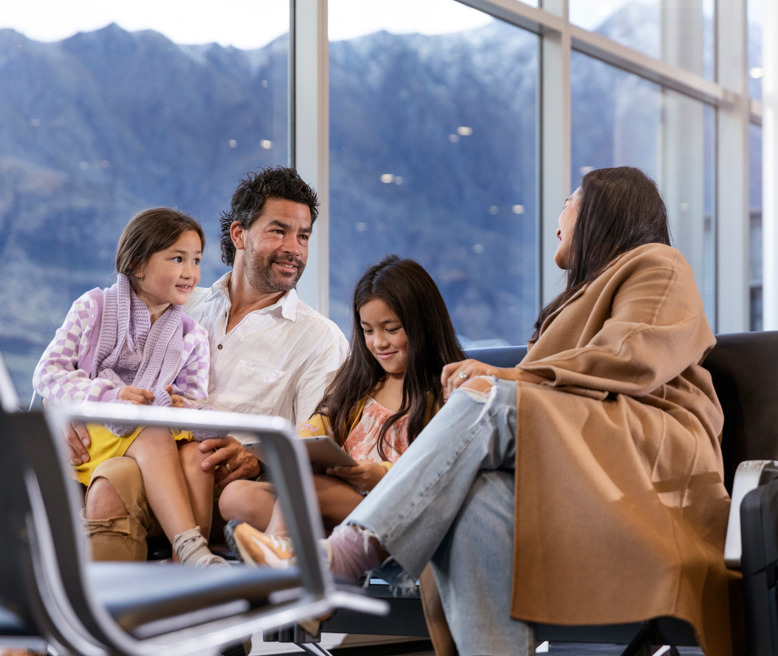 A project to improve the experience of travellers flying out of Queenstown Airport is under way.
The interior of the terminal will be rearranged to make the domestic departure lounge larger and to upgrade the amenities for passengers waiting to board a plane. This will include incorporating the existing Airspresso café into the departure lounge area and increasing the number of toilets.
The creation of a fourth passenger screening lane, a separate screening area dedicated to bulk goods, and a new landside café with outdoor seating in the airport forecourt are also planned.
The project is the next phase of the Queenstown Airport terminal upgrade programme, which began in 2018.
The work will be undertaken in stages and will be done at night to minimise the impact on passengers and tenants in the terminal. However, extensive hoarding will be required and passenger pathways will be redirected in places. Queenstown Airport plans to have the most disruptive stage completed before the winter school holidays and the full project completed by spring.
The first evidence of the project is a 'passenger tunnel' that has been erected along the corridor to Gate 1.
The next stage, to begin in May, involves the installation of a glass wall across the terminal from Gate 1 to the screening lanes.
Chief Operating Officer Todd Grace says the existing domestic lounge was designed nearly two decades ago and is now cramped at peak times, which discourages passengers from going through security screening until the last minute. This, in turn, leads to surges for screening, and longer wait times.
"We're excited by our plans to reduce queues for screening and to provide a comfortable and inviting place, with a full food and beverage service, where people can relax ahead of their flight," Mr Grace says.
"We're also taking the opportunity to do some seismic strengthening work while construction is under way."
To allow this work to happen, passengers boarding ATRs at Gate 1 will need to pass through security screening for about eight weeks.
"We apologise for any inconvenience this causes, but ultimately the result should be a much better experience for those flying out of Queenstown Airport," Mr Grace says.
If you have any questions or concerns, please email projects@queenstownairport.co.nz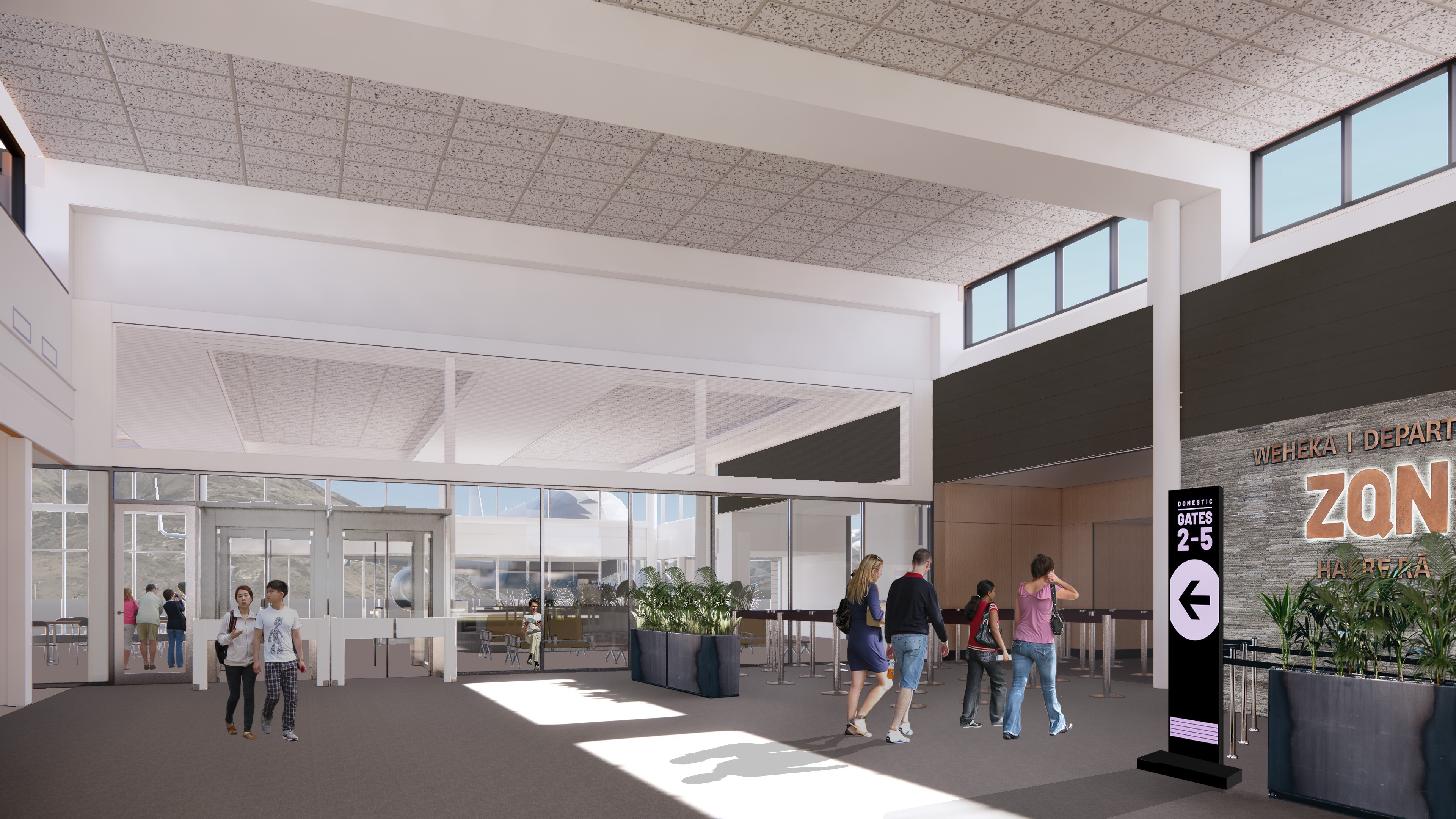 An artist's impression of the glass wall expanding the domestic departures lounge at Queenstown Airport.