QAC achieves Living Wage Aotearoa accreditation
4 Nov 2019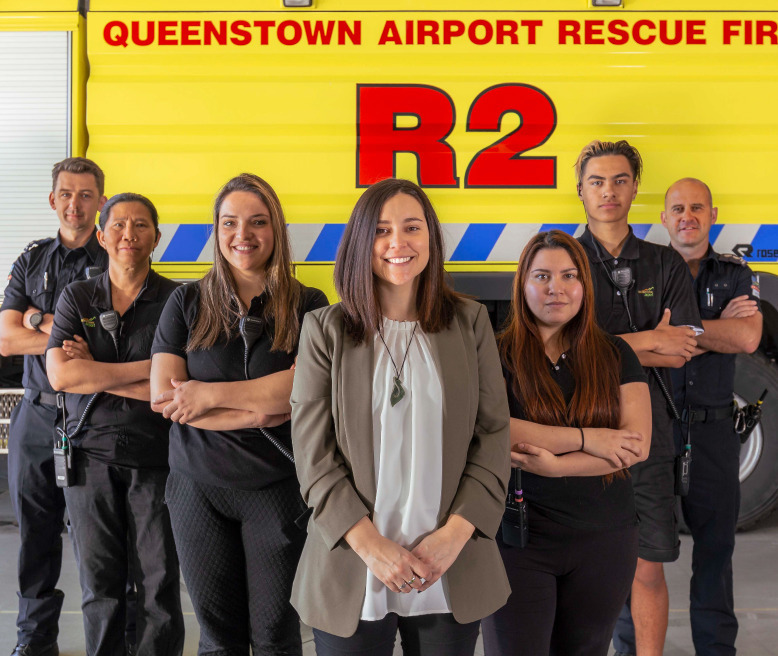 Queenstown Airport Corporation (QAC) is the first airport company to achieve Living Wage accreditation in New Zealand and is celebrating the achievement this Living Wage Week Aotearoa.
Donna Darlington, People and Culture Manager said: "We are delighted to mark Living Wage Week 2019 by announcing to our team and the communities we serve that we have achieved Living Wage accreditation,"
"The Board and leadership team have prioritised the implementation of the Living Wage across the business and are committed to ensuring that this extends to contractors as well as permanent QAC staff."
"Paying the Living Wage is the right thing to do and is an important part of our organisation's commitment to sustainability and being a good employer."
The Living Wage has emerged as a response to growing poverty and inequality that continues to hold back so many Kiwi workers, their families and our economy. The Living Wage concept is very simple, yet such a powerful alternative – it's the hourly wage a worker needs to pay for the necessities of life and participate as an active citizen in the community. It reflects the basic expenses of workers and their families such as food, transportation, housing and childcare, and is calculated independently each year by the New Zealand Family Centre Social Policy Unit. The Living Wage rate is voluntary and for 2019 is $21.15.
Felicia Scherrer from Living Wage Movement Aotearoa NZ said: "We are excited to welcome QAC on board as the first airport company in Aotearoa to achieve Living Wage Employer Accreditation. Queenstown and Wanaka are beautiful destinations in Aotearoa, enjoyed by visitors from all over the world,"
"By paying the Living Wage, QAC is enabling its workers to survive, thrive and also enjoy the beautiful area they live in. We look forward to seeing other airports around the country being inspired and motivated, to follow QAC's example by becoming Accredited Living Wage Employers."
QAC has a 'one team' philosophy. This year, we worked with House of Hygiene to extend the payment of the living wage to our contracted cleaning team.
Daniel Dodd, Manager Terminal Operations said: "We had the opportunity to make some positive changes, bringing our new custodians into our 'one team' way of working where we all share responsibility for our operational performance and the customer experience. As a result, we are providing them with our uniform, paying them the Living Wage, involving them in our social activities and ensuring they have shared access to areas like our lunchroom, the showers and lockers. They are very much one of us under the new contract conditions.
"This one team approach has to be worked on and you have to invest in it. But the payback is there in our scores for customer satisfaction. I am also getting positive feedback from staff who have seen the custodians really take charge. That means they can give 100% of their focus to their own roles in the team, so the benefits go across the entire team."