Queenstown Airport achieves Toitū Carbonreduce Certification
12 Nov 2021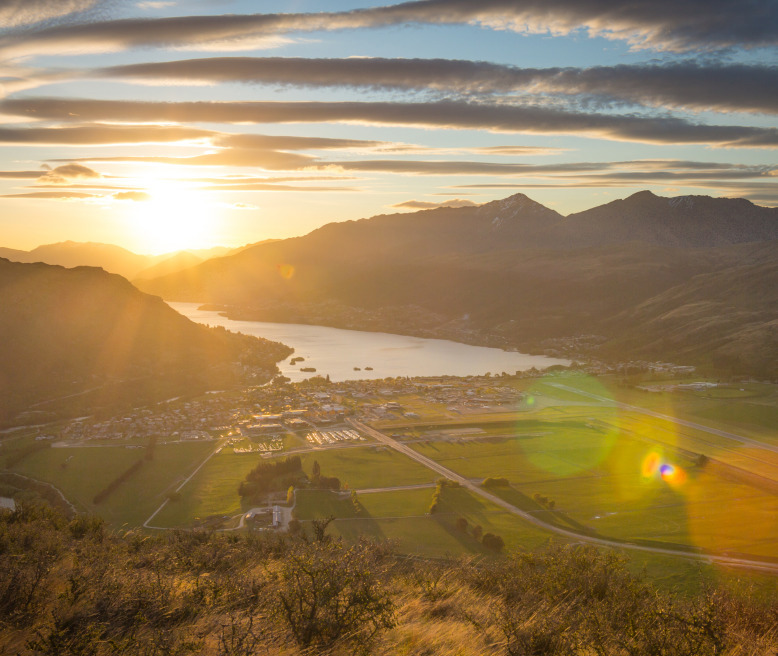 Queenstown Airport is making strides in its sustainability journey, achieving Toitū Carbonreduce certification.
The certification means Queenstown Airport has accurately measured greenhouse gas (GHG) emissions, put in place initiatives to reduce them, and is seeing real results.
The company measures scope 1, 2 and 3 emissions in line with ISO Standard 14064-1 and the Greenhouse Gas Protocol (GHG Protocol). The company's net GHG emissions in FY21 were 267.64 tCO2e lower than the net GHG emissions in FY19.
Queenstown Airport's GM Corporate and Community Affairs Sara Irvine said the airport was proud of the certification and the 31% reduction in GHG emissions since 2019 showed real progress towards reducing our environmental footprint and goal of net zero emissions by 2050 or earlier.
"Now that we have a few years of quality data, we can better understand what our largest emission sources are and prioritise our environmental efforts.
"As a large organisation in the region we know our impact is real, and we are committed to continually learning and improving in this space. Working with Toitū not only keeps us accountable but their team is helping us set science-based targets across the business to achieve our goals."
The reduction in emissions so far reflects the progress made to lower electricity consumption and increase waste diversion, but it's also important to note the reduction in passenger volumes has played a part.
Sara said as the airport recovers from Covid-19 and passenger numbers increase, the goal will be to ensure gross emissions continue to trend downwards.
Toitū Envirocare is a leader in carbon mapping that works with brands such as Kathmandu, Antarctica New Zealand, Silver Ferns Farms and Auckland Transport.
About Toitū Envirocare
Toitū Envirocare helps businesses be more sustainable by giving them the science-based tools, actions and evidence they need to make real progress. Since 2001, their programmes have ensured that New Zealand companies benefit from international best practice, applied science, and effective tools. Toitū Envirocare is a wholly-owned subsidiary of Manaaki Whenua – Landcare Research, a Government-owned Crown Research Institute.