Queenstown Airport acquires land adjacent to Wanaka Airport
2 Mar 2017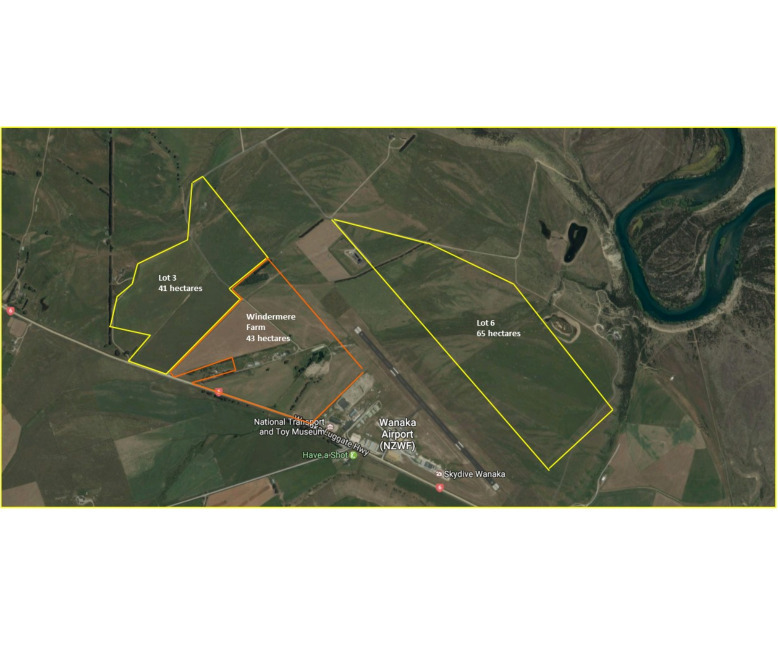 Queenstown Airport Corporation (QAC) today (Thursday 2 March) confirmed it has acquired Windermere Farm, a 43-hectare block of land located adjacent to Wanaka Airport.
Next to the Wanaka Transport and Toy Museum and fronting State Highway 6, the land adjoins the runway to the north east of Wanaka Airport.
QAC Chairman John Gilks said the acquisition "provides the platform for future growth and development of Wanaka Airport for the long-term".
"Similar to QAC's purchase of 106 hectares of land adjacent to the airport in December last year, Windermere Farm became available on the open market. We could not afford to take the risk that the land could be secured by private developers thereby preventing or restricting the long term development of Wanaka Airport," added Mr Gilks.
"We're aware that no decision regarding the long-term governance of Wanaka Airport has been made by Council and this acquisition is unrelated to that ongoing process."
"Regardless of the outcome of Council's governance process, this is a milestone acquisition for Wanaka Airport and provides an opportunity for the future growth of the airport, local communities and region. Both recent land purchases ensure Wanaka Airport has sufficient land for long-term development."
"We remain hopeful that QAC will be involved in the future of Wanaka Airport and would welcome the opportunity to engage with the local communities in shaping the airport's future," said Mr Gilks.
Windermere Farm is an integral part of Wanaka Airport's history and was originally purchased in 1969 by Dorothy and the late Norman Pittaway as part of a 1,800-acre farm holding. The original land included a registered grass air strip where Wanaka Airport was later developed.