Queenstown Airport embarks on Airport Safety Week 2021
19 Oct 2021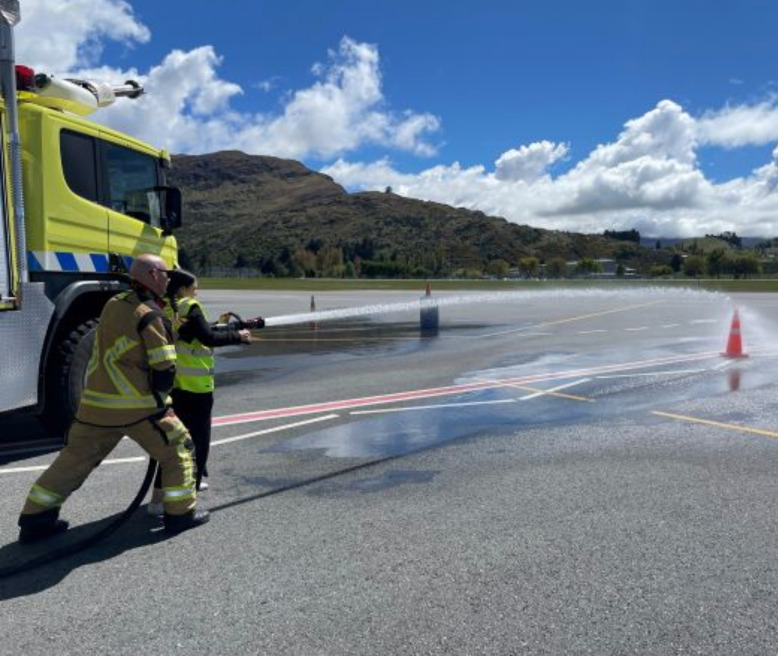 Those who work in and around Queenstown Airport have the opportunity to participate in safety demonstrations, interactive sessions, airfield tours and more.
Airport Safety Week is a safety campaign specifically tailored to engage with employees and contractors working on an aerodrome and is a collaboration between the Australian Airports Association (AAA) and the NZ Airports Association (NZ Airports).
General Manager, Operations and Safety, Mike Clay said: "Safety is our number one priority and Safety Week provides us with an important opportunity to collaborate, share knowledge, refresh our skills and learn new things in a fun and interactive way.
"Queenstown Airport has a very strong safety record which is a testament to the safety-first culture within the business. We set high standards for health and safety across our business and bringing the airport community together over Airport Safety Week helps us continue building a resilient and capable team."
Airport Safety Week kicked off today (Monday 18 October) with a Foreign Objects Debris (FOD) walk, team BBQ and Emergency Services demonstration. Over the week there will be more events including an Airfield Tours to see the safety features of the runway, demonstrations with the Avsec Explosive Detector Dog Unit, and a talk with Emergency Management Otago.