Queenstown Airport investing in safety
28 Nov 2022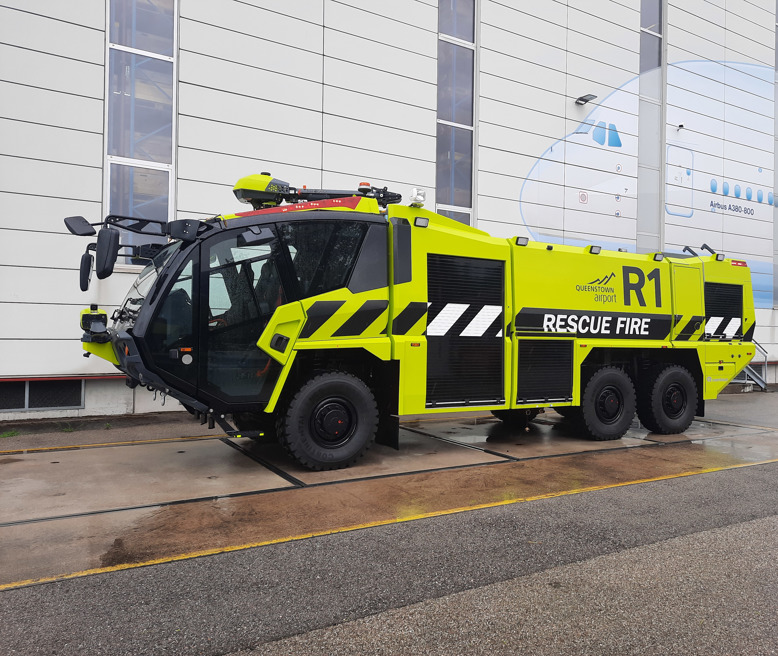 Queenstown Airport has made a significant investment in safety, buying a new fire engine and recruiting seven new members for the Airport Emergency Service (AES) team.
The Rosenbauer Panther S is a specialised aircraft rescue and firefighting vehicle, built to Queenstown Airport's specifications in Austria. The six-wheel-drive truck carries 7,000 litres of water and 1,200 litres of foam. It also has a bumper monitor and thermal imaging camera.
"This will enable us to respond to an emergency with the very latest fire and rescue technology," Head of Assets and Airport Emergency Service Wayne Stiven said. "We're very pleased to add this to our fleet."
Queenstown Airport already has two Rosenbauer Buffalo fire trucks, bought in the mid-2000s.
"We will now have an extra vehicle for training and to cover maintenance," Mr Stiven said.
With the resumption of regular domestic and international flights, Queenstown Airport has bolstered its AES team, hiring three new recruits at the start of the year and another three in July.
The two women and four men were all sent to the Singapore Aviation at Changi Airport for part of their training, practising using foam on Jet A1 fuel fires.
Another female recruit joined the team in September and is undergoing her AES training now.