Queenstown Airport launches new website
30 Jun 2022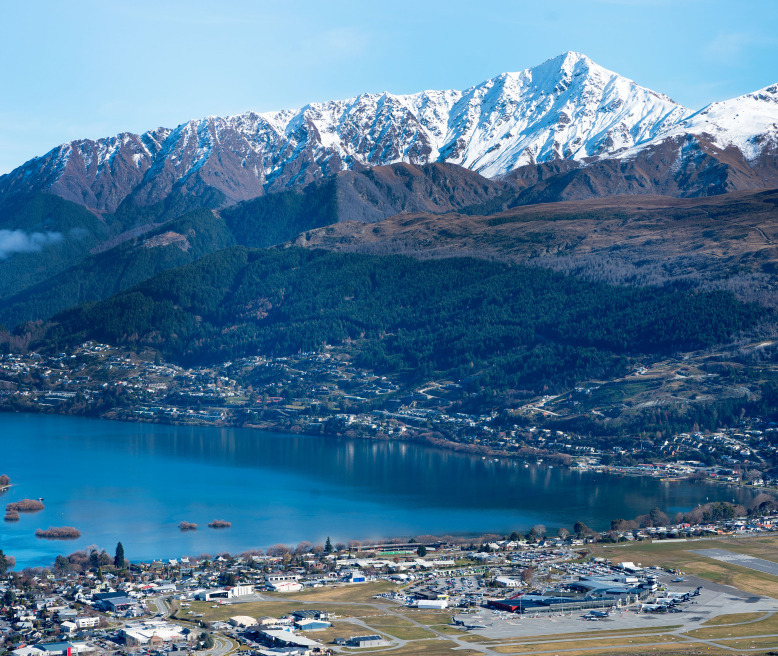 Queenstown Airport has launched a fresh new website today that delivers an enhanced customer experience.
The new website provides a resilient platform that enables an agile approach to digital infrastructure, provides a frictionless digital experience and supports revenue diversification.

Queenstown Airport GM Corporate and Community Affairs Sara Irvine says the new website has been a few years in the making and it's great to see it live.

"In 2019 we identified a need to transform our website to ensure it is resilient, fit for purpose, and delivers an improved customer experience. The project was paused due to COVID in early 2020 so we are thrilled it's now up and running.

"We've also taken the opportunity to refresh some of our branding to present a more confident, bold, and playful brand, that better represents our vision and values, and reflects our incredible region."

Queenstown Airport Partnerships and Marketing Manager, Vanessa Hartnell, managed the project and says she's excited to present a refreshed site that supports a seamless travel journey.

"Our website is an important tool to share travel updates and airport information, and for people to connect with the airport company. With this new site we can provide an improved online experience for travellers, explore new revenue opportunities, and deliver efficiencies in house with the management of the site."

The job doesn't stop here. Vanessa says launching this refreshed site is just the beginning. "We'll continue to optimise the site by rolling out some awesome digital tools to improve users' interaction with us."

The new website was designed and built by Tomahawk, a New Zealand owned and operated web development agency specialising in tourism brands.

"We're delighted to have collaborated with QAC on the delivery of this new website, helping the airport company support the needs of travellers in today's market. This new platform provides them with the ability to innovate and adapt as needed and will provide a much-improved experience," says Tomahawk Director John Hayson.