Queenstown Airport partners with Chamber for new Women in Business Series
14 Oct 2021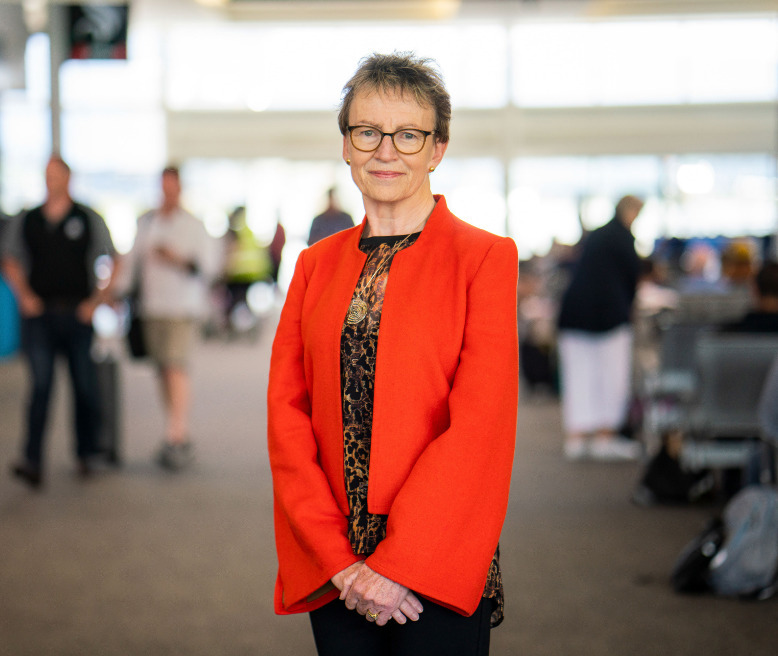 Queenstown Airport is partnering with the Queenstown Chamber of Commerce to present a new Women in Business Series.
The programme has been designed to support, empower and connect local business women through a range of events showcasing prominent local and national business leaders. The monthly morning teas kick off on the 5 November with Queenstown Airport Director and local business leader Anne Urlwin, followed by our first quarterly Women in Business Lunch with Air New Zealand Chair Dame Therese Walsh on the 19 November.
In the first month the series will highlight women in aviation and the rest of the programme will feature a range of diverse business leaders including breathing coach Emma Ferris, fitness extraordinaire Kate Ivey, lawyer Fiona McMillan, xtravel NZ owner Victoria Keating and many more.
Sara Irvine, GM Corporate and Community Affairs at Queenstown Airport said: "We're really pleased to be partnering with the Chamber. There's been a lot of change and challenge over the past couple of years and we hope this new series gives women an opportunity to come together, learn from each other in an inclusive and welcoming environment, and to showcase the diversity of talent and experience in this part of the world."
Queenstown Chamber CEO Ruth Stokes is delighted that we're able to kick off a series of events designed and delivered by women, for women, that can provide an opportunity to learn, laugh, empower and recognise the phenomenal talent among us.
The first speaker of the series is Wanaka-based Anne Urlwin who will talk about her - "Reflections on Governing in a Pandemic."
Anne is a professional director whose governance experience covers a range of sectors including infrastructure, energy, construction, telecommunications, insurance, steel products, health and financial services. Anne joined Queenstown Airport's board in late 2020. Her governance roles have spanned publicly listed companies, private companies, statutory entities and Crown and local government-owned companies.