Queenstown Airport proud to back LUMAbility project
8 May 2023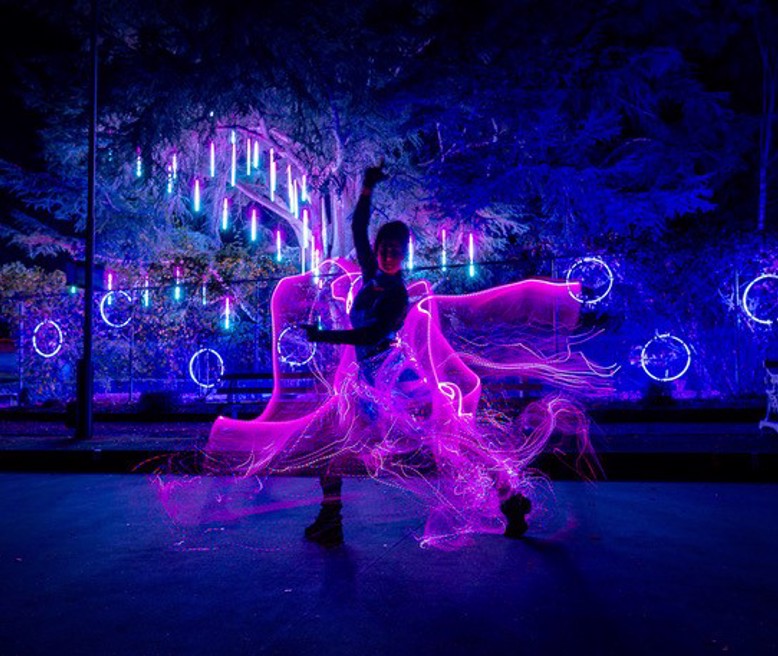 A bright idea to make the LUMA Southern Light Project accessible to all is being sponsored by Queenstown Airport.
LUMAbility will be run as a pilot project when the popular arts, performance and sensory event returns to the Queenstown Gardens at King's Birthday Weekend, 1-5 June, 2023.
Guided tours catering to diverse needs will be offered outside normal operating times so guests can enjoy the artworks and musical installations without having to navigate crowds and traffic congestion.
"LUMA is a wonderful event and we want to make it welcoming and accessible to everyone," Queenstown Airport's Partnerships and Marketing Manager, Vanessa Hartnell, said.
"We hope LUMAbility will provide a really memorable experience. And, if it is a success, it could be used as a model for other inclusive community events."
LUMAbility organisers have been working with community groups such as the Pivotal Point Charitable Trust, the Mint Charitable Trust, Living Options, IDEA Services and the Wakatipu Senior Citizens Association to develop the pilot project.
Tours will be tailored to the audience and will be run by Sunny Sky, from Epic Living, who has a wealth of experience working alongside groups with diverse abilities.
"We've had very positive feedback," LUMA spokesman Tim Buckley said. "We are excited to be working with Queenstown Airport to establish accessibility as another cornerstone of how LUMA is delivered for our community."
Ms Hartnell said Queenstown Airport had a 'one team' philosophy that encouraged collaboration to create a diverse, inclusive, dynamic and welcoming environment where people feel safe and valued.
"LUMAbility lines up with this goal perfectly."
For more information about LUMA, please click here.
For more information about Queenstown Airport's Sustainability Strategy and community partnerships, please click here.