Queenstown Airport signs Biosecurity Business Pledge
12 Apr 2023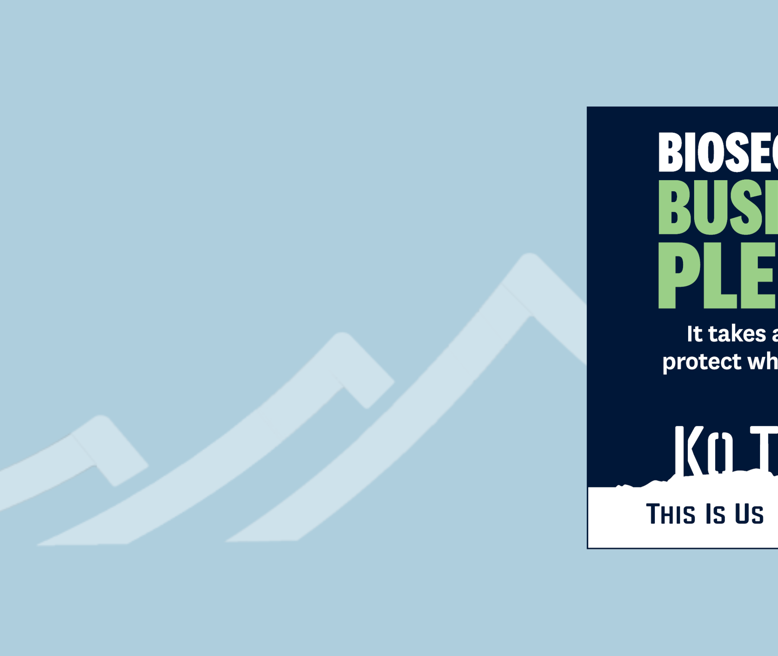 Queenstown Airport is incredibly proud of the beautiful region we serve and we want to do everything we can to protect it. That's why we've signed the Biosecurity Business Pledge.
An initiative of the Ministry of Primary Industries, the pledge is a partnership encouraging all New Zealand businesses to work together to strengthen New Zealand's border and proactively manage biosecurity risks.
Preventing pests and diseases from entering New Zealand protects our unique natural environment, our economy and our way of life.
"Queenstown Airport has a robust and continuous improvement approach to biosecurity risk management," Senior Manager, Regulatory and Compliance, Daniel Dodd says.
"However, there is always a danger of complacency creeping in, so it is timely to remind everyone of the important role we all play in protecting New Zealand."
Signing the pledge highlights the airport's strong commitment to biosecurity and demonstrates we care about our region and keeping our community safe, he says.
As well as providing biosecurity awareness training for all staff, Queenstown Airport supports border agencies in their work and is always looking for other ways to integrate biosecurity measures into our operations.
Click here to learn more about the pledge.