Queenstown Airport welcomes quarantine-free travel with Australia
6 Aug 2021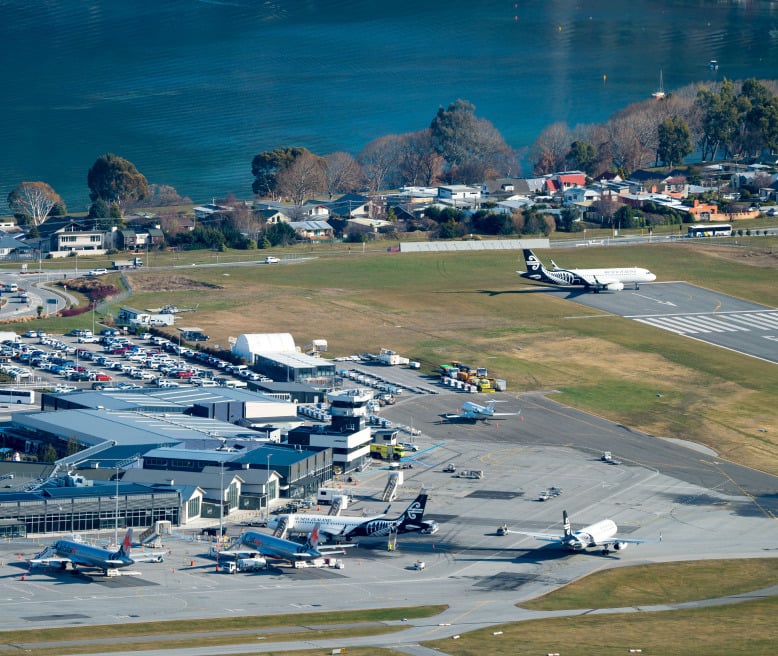 The entire community at Queenstown Airport is looking forward to welcoming Aussies back to the Southern Lakes region from 19 April.
Queenstown Airport Corporation Chief Executive, Colin Keel said: "We are thrilled that quarantine-free travel with Australia will begin before the end of the month. As a trans-Tasman only international airport, Queenstown Airport will only be accepting 'green zone' flights, and will have the approved protocols and procedures in place to safely manage the recommencement of direct flights to and from Australia."
Prior to COVID-19, 30% of all passenger arrivals and departures were on trans-Tasman flights. At Queenstown Airport, in 2019, 716,908 passengers arrived and departed to and from Australia.
Mr Keel said: "Initially, we are expecting about 40 flights per week (arrivals and departures) between Australia and Queenstown. Direct scheduled services will be operated by Air New Zealand and Qantas between Queenstown and Sydney, Melbourne and Brisbane to start. Within the coming weeks we expect Jetstar and Virgin Australia to confirm the recommencement dates for their services, including the Queenstown to Gold Coast route."
During the 2019 winter season up to 180 flights arrived and departed between Queenstown and Australia each week.
"More than 80 businesses operate at Queenstown and Wanaka airports; the majority are locally owned and the last year has certainly been tough. It goes without saying that many of us in Queenstown, Wanaka and the wider region have been hanging on for the reopening of the border with Australia. The reopening of the border is a vital step towards recovery," said Mr Keel.
Over the past year, QAC has been working closely with partner airlines, other airports and government agencies towards the opening of a trans-Tasman quarantine-free travel zone.
"The health, safety and wellbeing of our team, airport community and the travelling public remains our highest priority. We have and will continue to have robust health, cleaning and sanitisation protocols in place at Queenstown Airport," said Mr Keel.
The vaccination programme will begin in Queenstown on 10 April and all staff working at Queenstown Airport and their close contacts will have access to the COVID-19 vaccine.
"We are pleased that the vaccination of staff at Queenstown Airport has been prioritised alongside other front-line workforces in anticipation of the reopening of the border with Australia,"
"While the vaccination of airport staff is not a requirement for the border reopening, it is an important and welcome step to protect our frontline staff and to provide peace of mind for the whole airport community," said Mr Keel.