Daring aviatrix Jean Batten 'charmed with Wakatipu'
8 Mar 2023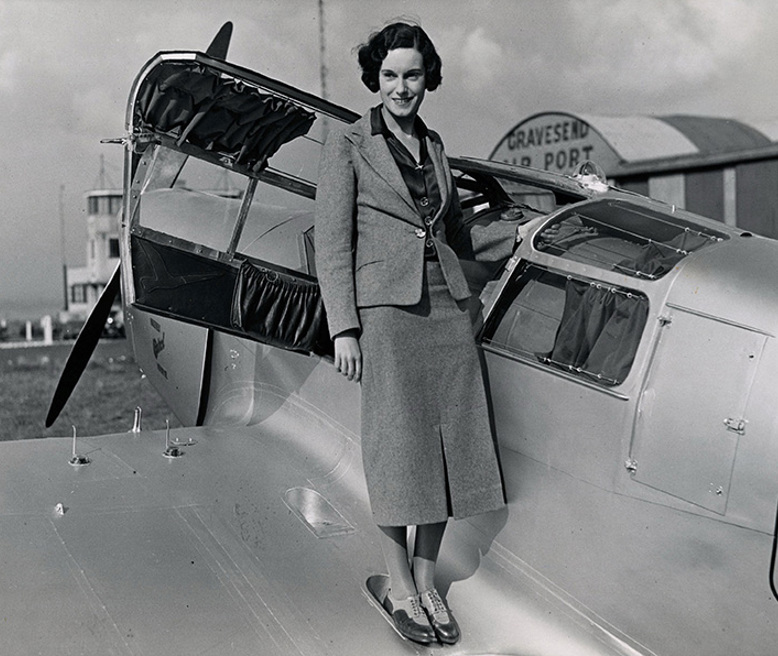 New Zealander Jean Batten was one of the most famous women of the 20th century, recognised internationally for her daring solo flights in the 1930s.
Her greatest accomplishment was flying a Percival Gull Six monoplane from England to New Zealand in a little over 11 days in 1936 – setting a record that lasted for 44 years.
After completing this astonishing feat, she set off around New Zealand on a tour of honour and arrived in Queenstown, where she was met by Mayor Harry Overton, on 13 November 1936.
In an account of her visit headlined 'Charmed with Wakatipu', the Lake Wakatip Mail reported that Miss Batten had actually seen Queenstown from the air about two years earlier, when she took about 200 feet of running film of Wakatipu.
"When the film was developed, it was declared by experts to be one of the finest records of this region they had ever seen," the newspaper reported.
It went on to say that when Miss Batten was told an aerodrome was proposed for the district, she asked to see the site and was immediately driven to Frankton.
"The temporary landing ground was visited first, and the young aviatrix was driven around it by His Worship. Then the party set out for the proposed aerodrome on the old Frankton racecourse reserve."
The party stopped and walked on to the reserve – now part of Queenstown Airport.
"It was explained to Miss Batten that the area covered 139 acres, and casting her eye down its full length she exclaimed: 'What a wonderful place for a landing ground. One could manoevre practically any sized plane here.'
"Miss Batten supplemented this remark by expressing the opinion that Wakatipu had a most valuable asset in such an extensive and splendidly dispositioned aerodrome."
We couldn't agree more!