Canine super-sleuth star of Airport Safety & Security Week
19 Oct 2022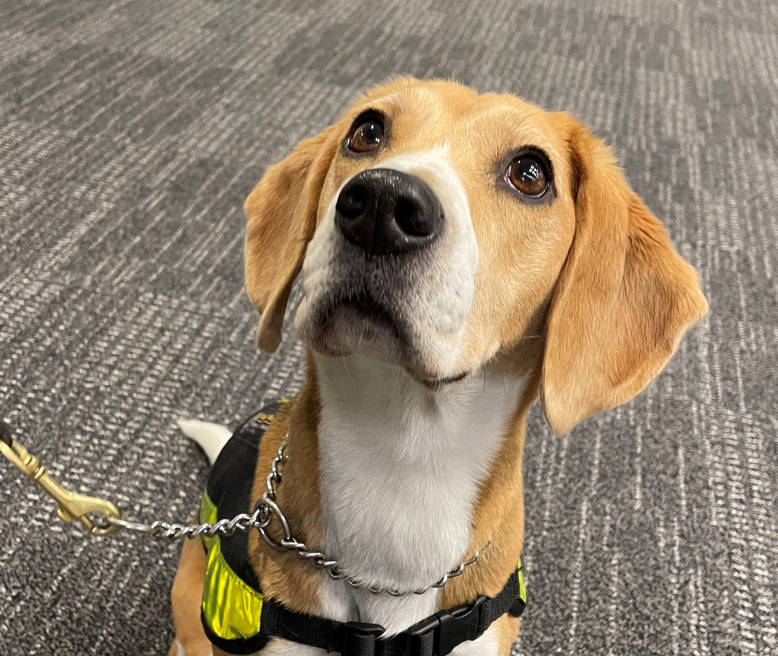 Meet Iwi. The 5-year-old beagle is a total sweetheart, but don't let those big brown eyes deceive you. Her super-power is her sense of smell and she is very skilled at sniffing out stray bananas or other biosecurity hazards in bags arriving off international flights into Queenstown.
Iwi was the star of a Ministry of Primary Industries Dogs in Action demonstration during Airport Safety & Security Week.
Queenstown Airport's first priority is the safety and security of its staff and travellers, so we ran a full programme of information sessions, events and activities during the week.