Domestic departure area due to expand
13 Jul 2023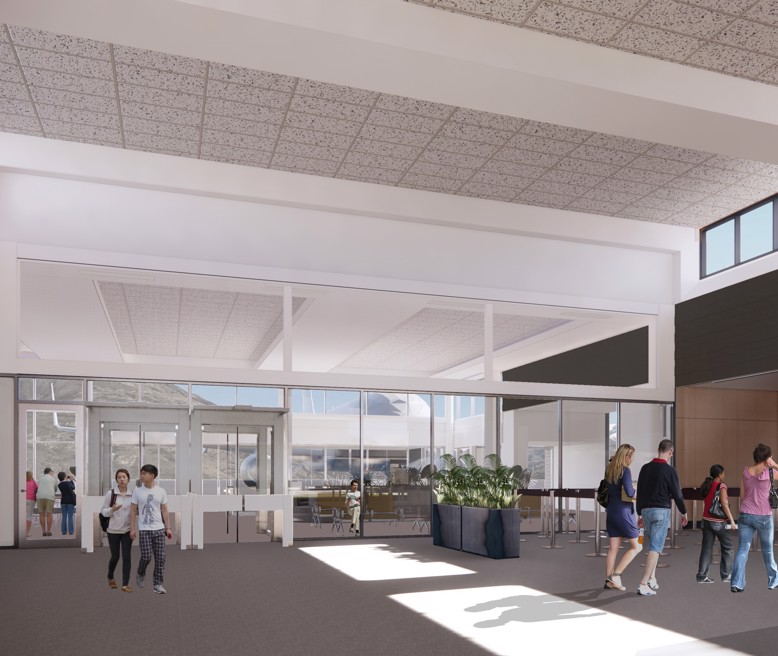 Work on the Queenstown Airport Terminal Upgrade Project is on schedule and we are excited to announce that the expansion of the domestic departures area will take effect on Saturday, 29 July.
The project team is now working on the installation and commissioning of high-security gates for domestic arrivals, which are the last piece of the puzzle to enable this.
Access to Gate 1 and the neighbouring toilets will move airside for eight weeks to allow reconstruction of the existing toilets in the departure area. While this is happening, all passengers boarding flights at Gate 1 will be required to pass through security screening. Arrivals at Gate 1 will be managed by the friendly Aviation Security and Queenstown Airport teams.
The main Airspresso cafe will move airside, which will give passengers waiting for domestic flights a full food and beverage service and more space to relax.
A pop-up cafe has been opened next to the Information Desk to ensure staff and visitors to the airport can still get their fill of cheese rolls and other delicious treats. An outdoor space for this cafe will be in place for the summer season.
So, what else is on its way?
The project team is working behind the scenes on a fourth passenger screening lane and a separate screening area for bulk goods. These are scheduled for completion by the end of August and will increase Aviation Security capacity and flexibility.
Work on the creation of a new domestic departures gate is also under way.