Panther on prowl at Queenstown Airport
30 Nov 2022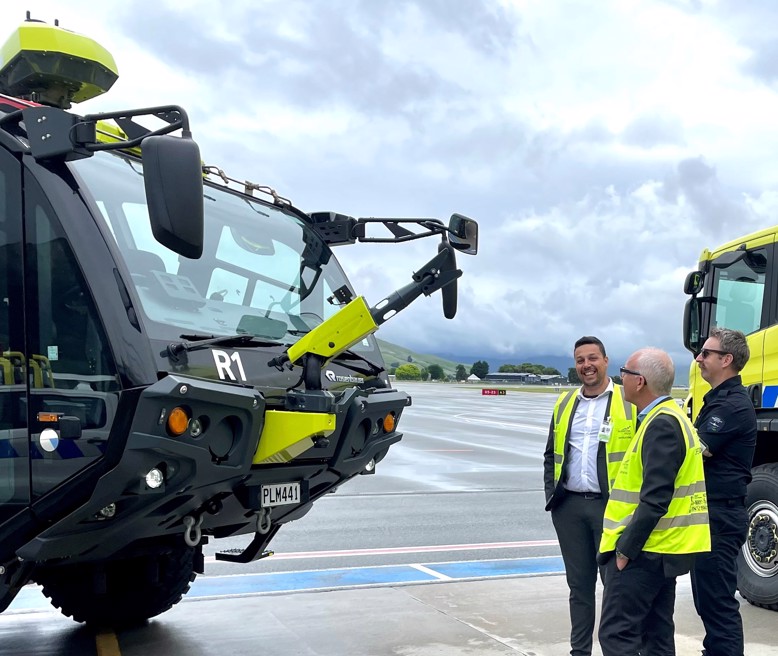 Queenstown Airport chief executive Glen Sowry came face-to-face with a Panther yesterday.
The aircraft rescue and firefighting vehicle was custom-built for the airport by Rosenbauer in Austria and Glen saw it for the first time when it was officially handed over.
"For us, it's incredibly important to have the very best technology possible in the unlikely event of an emergency," he told those at the handover ceremony.
The six-wheel-drive truck represents a significant investment in safety by Queenstown Airport. It carries 7,000 litres of water and 1,200 litres of foam. It also has a bumper monitor and thermal imaging camera.
The airport already has two Rosenbauer Buffalo fire engines, bought in the mid-2000s, so now has an extra vehicle to use for training or to cover maintenance.