Patagonia licks the competition with hazelnut ice cream
1 Sep 2023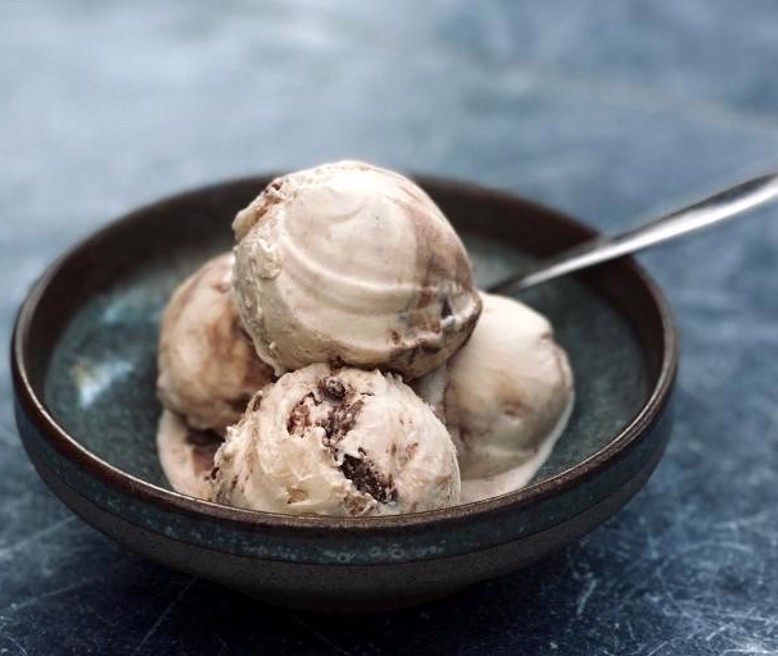 We've long known Patagonia Chocolates makes exceptional ice cream but now the rest of New Zealand knows it, too.
The local business – which has been serving ice cream, chocolates and coffee at Queenstown Airport since 2009 – has just won top honours in the boutique section of the New Zealand Ice Cream & Gelato Awards 2023 for its Hazelnut Cremino, which is flavoured by a paste made from roasted Central Otago hazelnuts.
Chief Judge Jackie Matthews says this provides "a delicate and truly authentic flavour, which combined with a superbly crafted and well-made ice cream is simply stunning, deserving of the Supreme Award".
Patagonia Chocolates also received gold medals for its mascarpone cheese and berries ice cream, its dulce de leche ice cream and its lemon and chocolate sorbets. It received silver medals for an orange and basil sorbet, a raspberry sorbet and a banana split ice cream.
Patagonia Chocolates was established in Arrowtown in 2005 by Alex Gimenez and Lorena Giallonardo, who missed the exquisite chocolate of their Argentinian homeland. The business has expanded substantially since then but continues to deliver artisan delicacies that keep true to their South American roots.
How lucky are we to have a Patagonia cafe at Queenstown Airport?