Queenstown Airport at end of a rainbow for Winter Pride
25 Aug 2023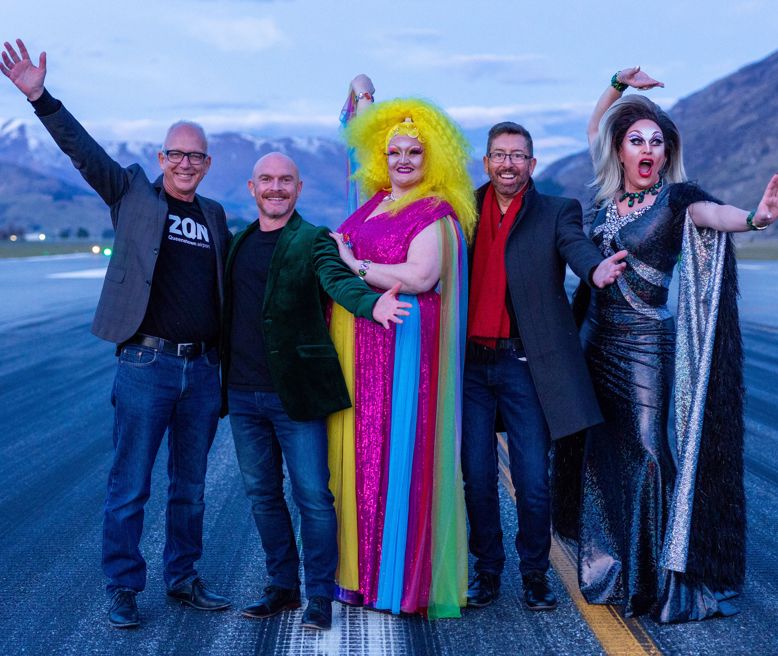 Queenstown Airport and Airways New Zealand have created a fabulous rainbow to celebrate Winter Pride 2023.
A multi-coloured array of lights will illuminate the air control tower for the 10 days of the event, which encourages locals and visitors alike to come together and celebrate their diversity. The giant gesture of welcome was switched on this evening with a little help from drag queens Nova and Frothy La Frou Frou.
Queenstown Airport has been a Winter Pride sponsor since 2019, with Airways joining as a sponsor this year.
"The festival aligns with our commitment to provide a safe, welcoming and inclusive environment at the airport, and attracts thousands of visitors to our district," Queenstown Airport Chief Executive Glen Sowry says.
"We want to ensure everyone feels welcome from the moment they arrive, so we have worked with Airways to create a spectacular surprise for those landing at Queenstown Airport this year."
Airways is excited to be partnering with Queenstown Airport to celebrate Winter Pride," CEO James Young says.
"Airways is committed to supporting and celebrating diversity among our own people and in the wider community. Our purpose of safe skies today and tomorrow extends to wanting all of our people to feel safe to be their whole self at work and when they travel."
Winter Pride director Martin King says the festival celebrates love, community, diversity, visibility, safety and inclusion.
"It's super-exciting to see Queenstown Airport and Airways rolling out the rainbow on such a large scale. It's a fabulous way to get the party started."
Airlines have been consulted about the display, which has been designed in consultation with safety as the first consideration.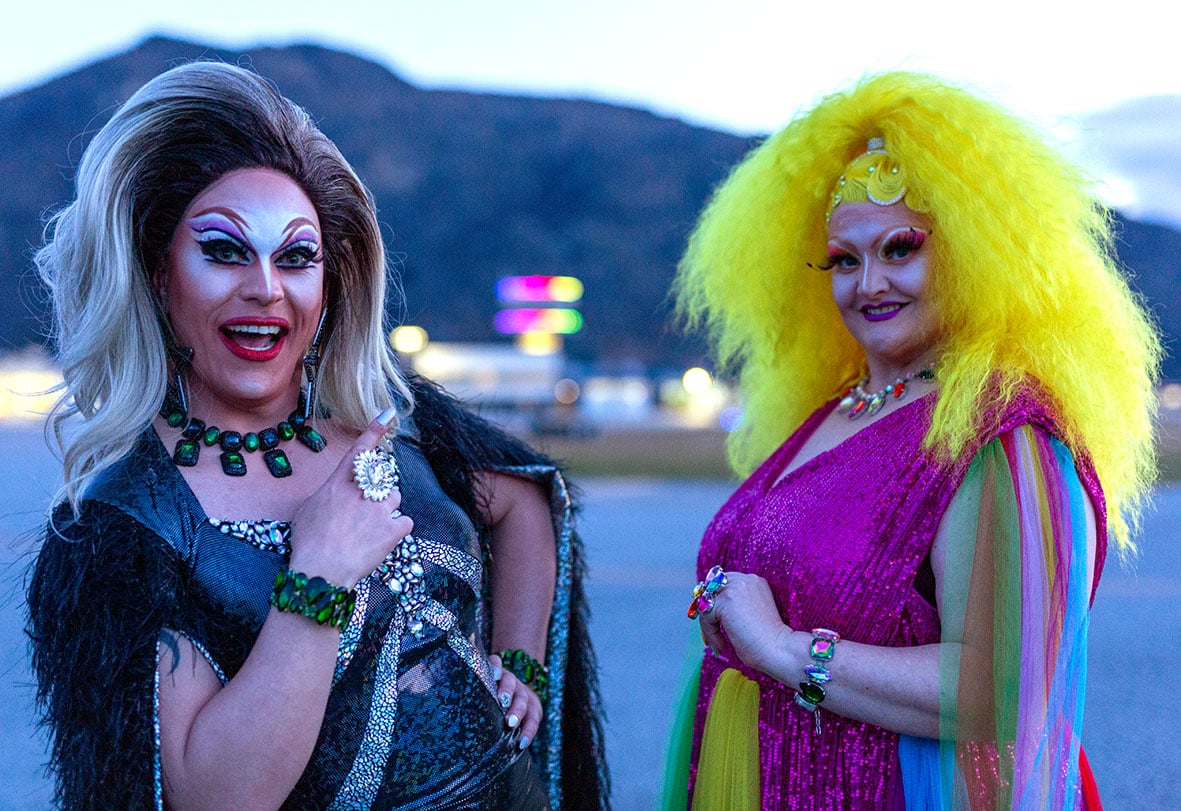 Putting the queens into Queenstown: Nova and Frothy La Frou Frou strut the runway in front of the Queenstown air traffic control tower, which has been lit with rainbow lighting for Winter Pride 2023.