Shovels at the ready when snow is forecast
2 Aug 2023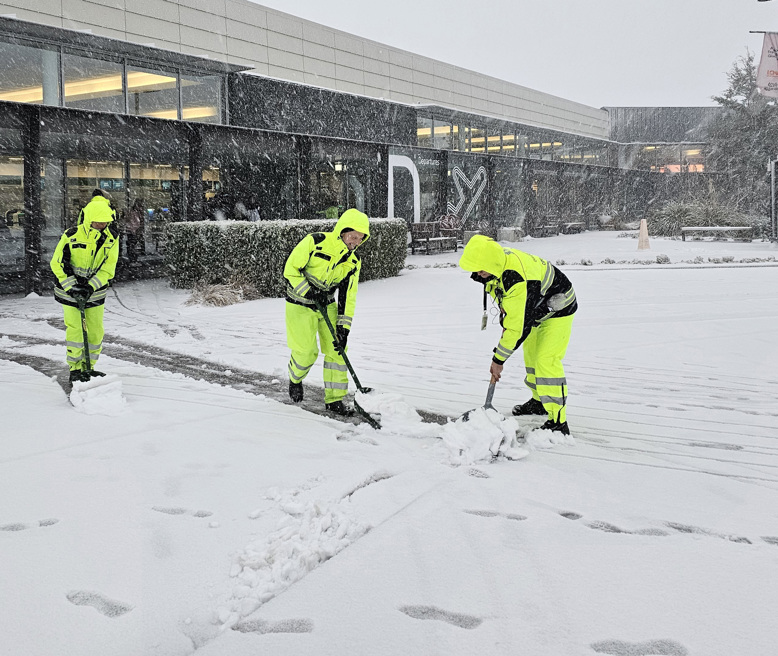 The snow has been rather tardy in arriving this winter, but it is white in every direction today. This disrupted some flights, although planes are landing again now. If you have a plane seat booked, or are supposed to be meeting a passenger, check with your airline or our flight information page before heading to the airport.
Airport Emergency Service staff were out first thing with special equipment to sweep the runway and our intrepid operations team members donned high-vis gear to clear ZQN's paths and roads. They keep shovels close at hand when snow is forecast, ready to kick into action. Hot chocolates all round when they finish, we reckon.
Hot chocolate is also recommended for anyone whose flight has been delayed or cancelled. We know travel disruptions are stressful, so take a deep breath, then check with your airline for the latest information about your flight or to make new travel plans.
If you're in need of accommodation, check out a couple of online tools such as booking.com or expedia to see what's available or give our local i-SITE a call on 03 442 4100. Their helpful team are at the ready 7 days, 8.30am until 8.30pm.
Once you've locked in your accommodation, make your way there. We have multiple transport options direct from Queenstown Airport. Review the full list here.
Now that the admin is done … let the fun begin:
Join the skiers heading up the mountains to enjoy fresh powder.
Build a snowman.
Get out your camera and capture some magical images.
Wrap up warm and take a walk by the edge of Lake Whakatipu.
Find a cozy bar serving mulled wine and fully embrace winter.