Wānaka Festival of Colour 2023
10 Feb 2023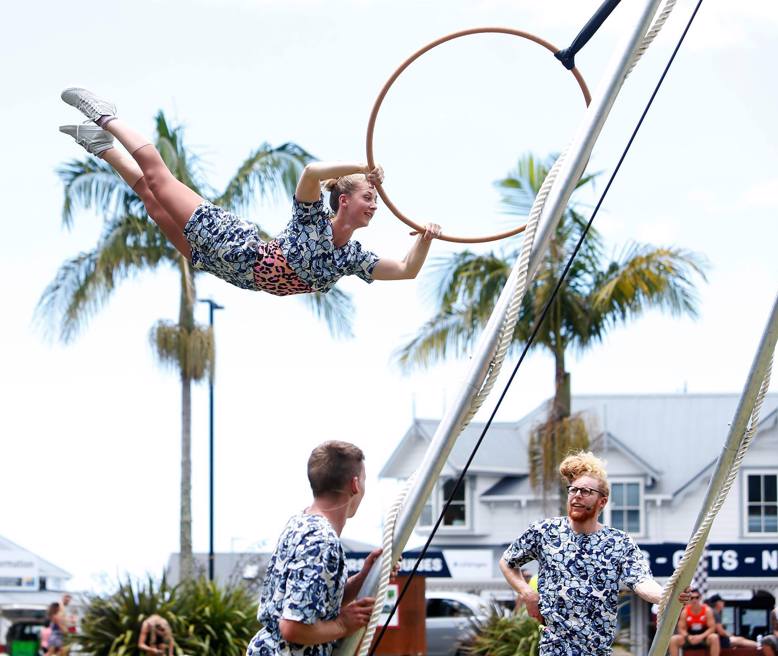 Wānaka: home to The Wānaka Tree, Roy's Peak and a breath-taking, glacial alpine lake. In summer, it's a bolt-hole for trampers, campers and holiday makers; in winter, the snow bunnies flock from around the globe to enjoy the ski fields and back country in all their snow-clad finery. Not to be underestimated, though, is what Wānaka has to offer in autumn, arguably the most spectacular season in the region. As the autumn colours appear, turning the hills and lakefront tracks into a riot of golds, reds and oranges, they form the backdrop to a very different kind of stage.
Every other year, the streets and venues of Wānaka and the surrounding area come alive for a weeklong celebration of the arts. The biennial Wānaka Festival of Colour, returning this autumn, is known for punching well above its weight, bringing the best of the worlds of dance, music, theatre and cabaret together and to the Upper Clutha region.
Just a stone's throw from the CBD's restaurants and bars rises the magnificent Pacific Crystal Palace, the hub for the festival and host to many of the larger performances. Quite literally across the lawn from Wānaka institution, Amigo's, you won't need a car to immerse yourself in the arts before or after a bite to eat and a glass of local beer or wine. Cross the road and you will find yourself on the shores of Lake Wānaka, surely one of the most spectacular outlooks in the area.
For the opera lovers, Grammy award winning NZ tenor, Simon O'Neill will be performing alongside chamber artists NZ Trio during an evening featuring Mahler's Lieder and a selection of Strauss Lieder. This will be a rare opportunity to hear Simon, a frequent performer at the world's leading opera houses, in a more intimate venue.
If contemporary music is more your thing, the much-loved Phoenix Foundation will be bringing their blend of pop, psychedelic rock and tight harmonies to the Southern Alps when they close off the festival in style. Eclectic as that might sound, that's nothing compared to Otto & Astrid, rockstars and completely dysfunctional siblings from Berlin band "Die Roten Punkte". It's hard to describe them: imagine the Pixies crossed with the B52s and Kraftwerk with some Ramones thrown in for good measure. The only way to truly understand them is to see them and to see them is quite something..
Venture further afield to neighbouring Hāwea to The Beehive at The Camp for an immersive evening like no other with the Greek gods when "The Gods, The Gods, The Gods" is performed against the backdrop of Lake Hāwea and the surrounding mountains. Mount Olympus it is not, but Sentinel Peak, Corner Peak and Mt Isthmus make for excellent substitutes. The gods are in town, and you're invited….
So, grab your diaries and head to the Wānaka Festival of Colour website for a full programme and to secure your tickets to a week of laughter and revelry this autumn and immerse yourself in the arts, Wānaka style. www.festivalofcolour.co.nz
The Wānaka Festival of Colour runs from March 26 – April 2, 2023 in and around Wānaka