Get your summer trip off to a great start
14 Dec 2022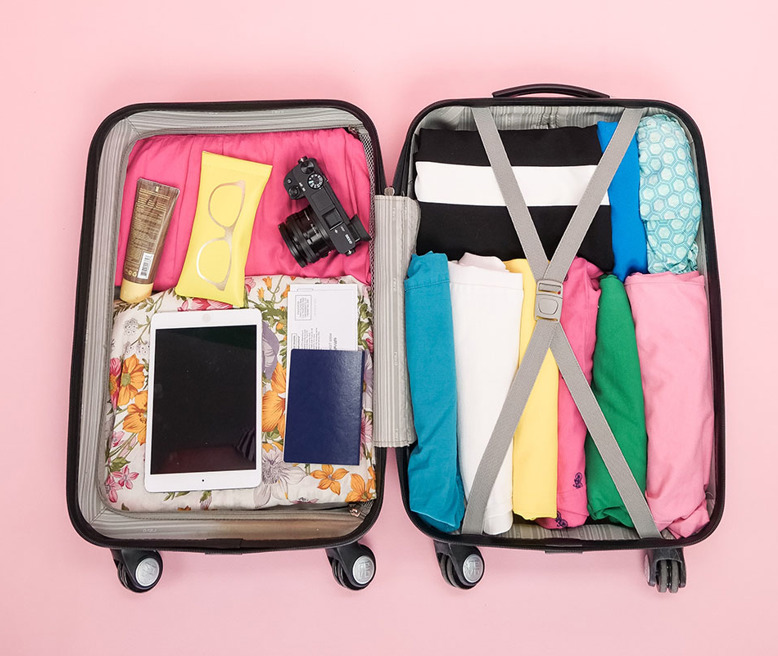 If you're travelling this summer, the first thing you need to know is it will be busy.

After a couple of years grounded by COVID-19, people are keen to spend the festive season with their loved ones and to visit their favourite holiday spots. While everyone else is winding down for the year, Queenstown Airport staff are gearing up for some big weeks.
Here are some tips to make your journey smoother:
1. Get to the airport early
Give yourself plenty of time to check in, clear security, and get to the gate without breaking a sweat. If you have time to spare, you can relax with a coffee and admire the fantastic view of the Remarkables from our departure lounges. You are advised to arrive at least 60 minutes before a domestic flight and two hours before an international flight.
2. Plan your trip to and from the airport
Consider catching a bus or getting a ride to the airport, but if you plan to drive, check out our parking options here. The cheapest option is the Park & Ride service, which includes free transfers between our Brookes Road park and the airport terminal. If you are flying into Queenstown and intend using a taxi or rental car, we advise you book in advance.
3. Use our free parking
We provide a convenient two-minute parking zone in front of the airport terminal for those dropping off passengers. If you need longer to say goodbye, please use the terminal car parks. The first 20 minutes of parking there are free. These parks should also be used if you are meeting someone off a flight.
4. Be patient
We're excited people are able to travel again and want everyone to enjoy their trip through Queenstown Airport, but many of the businesses and agencies operating here are short of staff, so we apologise if queues are longer than usual. Please be patient and courteous.
5. Pack light
With full flights, airlines will be enforcing baggage limits and carry-on rules. You don't want to be that person holding up security screening or trying to jam too much into an overhead locker. If you are travelling with a pet or an oversized item, allow extra time to check in.
6. Breeze through security
Click here to check what you are allowed to pack in your luggage and carry-on bags before you head to the airport. Be particularly careful with batteries, as the rules changed recently. Be prepared at security screening by emptying your pockets and taking off boots, bulky coats and belts. Put these into an X-ray tray. Laptops and other large devices also need to be taken out of your bag and put into a tray for screening. And be warned you might be asked to unwrap gifts, so they might be better in your checked luggage. There are extra rules for those catching an international flight. Click here to learn about restrictions on powders, liquids and gels.
7. Say it with a sunflower
If you have an invisible disability, collect a free sunflower lanyard from the airport information desk and wear it around your neck. Airport staff are trained to recognise this means you might need extra time or help. Learn more about this global initiative here.
8. Use our flight tracker
We provide real-time information about arrivals and departures. Check this for any delays or schedule updates.